About NASCO's Rivers Database
The Council first established a database of salmon rivers in 1989 and over the last 26 years it has undergone several changes. A history of the Rivers Database can be found in the Report of the Working Group on Stock Classification, CNL(16)11.
In 2016, Council adopted a revised classifications system, CNL(16)11. The Stock Classifications Score (SCS) was based on:
Conservation limits Attainment Score (CAS): based on available information concerning the extent to which the conservation limit is being attained; and
Impacts Assessment Score (IAS): based on a range of factors including: habitat degradation e.g. deterioration in water quality or obstacles to migration; over-harvest or selective harvest; diseases and parasites, e.g. sea lice; G. salaris; impacts on genetic integrity e.g. due to aquaculture escapees; or a steadily declining stock trend where the causes are unknown.
The CAS and IAS are added together to assign a Stock Classification Score (SCS) to a river.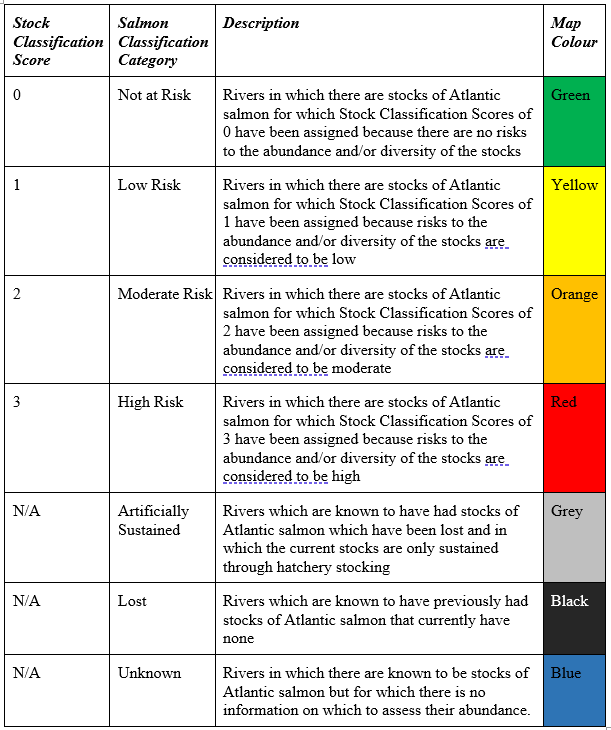 The interactive map of the Rivers Database will be available soon.