International Year of the Salmon Projects Funded by the European Union
Part of the European Union's support for the International Year of the Salmon (IYS) was a financial voluntary contribution to NASCO under their 'Grants for an Action'. This funding facilitates projects that educate the public about wild Atlantic salmon, raise awareness about the factors driving wild salmon abundance and the environmental and anthropogenic challenges they face, with a view to securing its involvement in concrete actions that contribute to the conservation of wild Atlantic salmon populations. Here are the outputs from the projects funded. Additional outputs will be added once they are available.
KCLR Radio in Carlow and Kilkenny, Ireland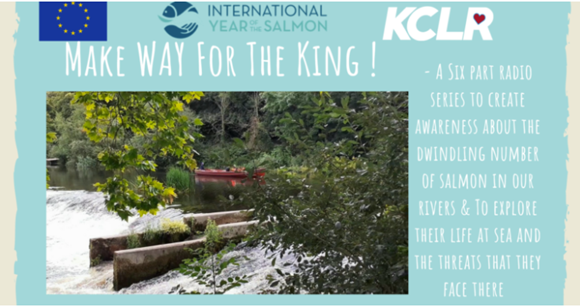 Six radio programmes explain why salmon stocks on the River Nore in Ireland are decreasing. This links with the Sámi fishing communities in Northern Norway and shares the history of traditions and the efforts that are being made to look after the salmon. This was broadcast on KCLR radio station in Carlow and Kilkenny counties in Ireland. These programmes are available:
Loch Lomond Fisheries Trust, Scotland
Lomond is the largest freshwater body in Scotland, fed by numerous tributaries, many of which are vital spawning grounds for Atlantic salmon. All the salmon that enter Loch Lomond as adults, or leave as smolts, must pass through the River Leven before reaching the sea. Over the last 200 years this river and its tributaries have suffered greatly from industrialisation and urbanisation which has impacted on Atlantic salmon numbers. Loch Lomond Fisheries Trust (LLFT) broadcast their first ever webinar 'Finatical about…the wild salmon web series' with guest speaker Jack Perks Wildlife Media in April 2020.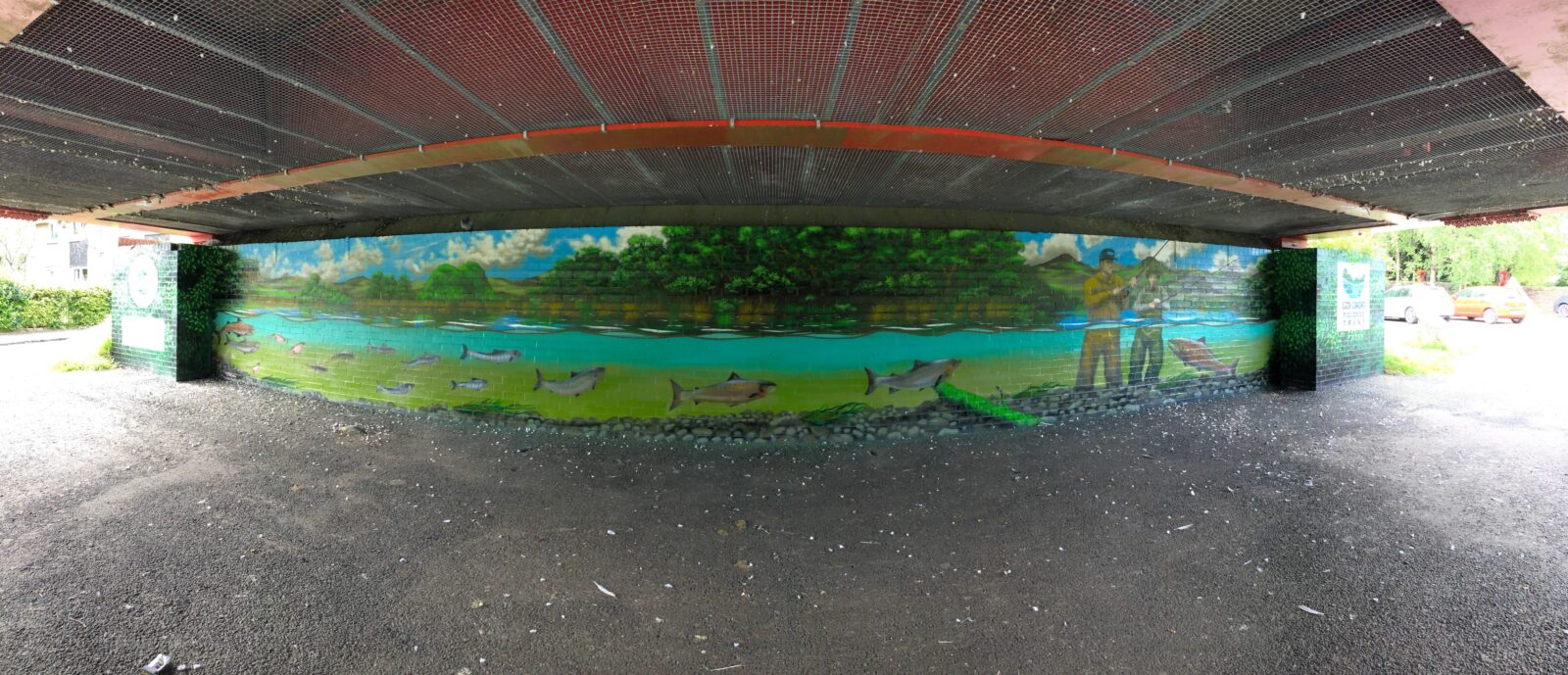 To create a legacy, a local artist has created a salmon-themed mural on a bridge crossing the Leven.
The LLFT biologist, Carolyn Bryce, took part in an online Women in Stem event for local high schools and created a video which has been shown at local high schools, where the students were able to ask her questions.
General Directorate of Natural Heritage (Galician Government – Spain)
The General Directorate of Natural Heritage (Galician Government – Spain) have produced a video about declining wild Atlantic salmon populations in Galicia. The intended audience is education institutions, angling and conservations organizations from different Galician areas where salmon populations can still be found in the river. The video is in Spanish with English subtitles.
Coomhola Salmon Trust, Ireland (Streamscapes Programme)
The Coomhola Salmon Trust produced a package of materials for schools and communities entitled 'Salmon Sanctuaries'. This includes a booklet which explores 'the wondrous and complex story of how our salmon, our rivers, our seas, and we ourselves are all bound together within a web of ecosystems and a fragile wider biodiversity that we are all mutually dependent upon.'